« Back to Tendances Eclairages
Libeskind Chandelier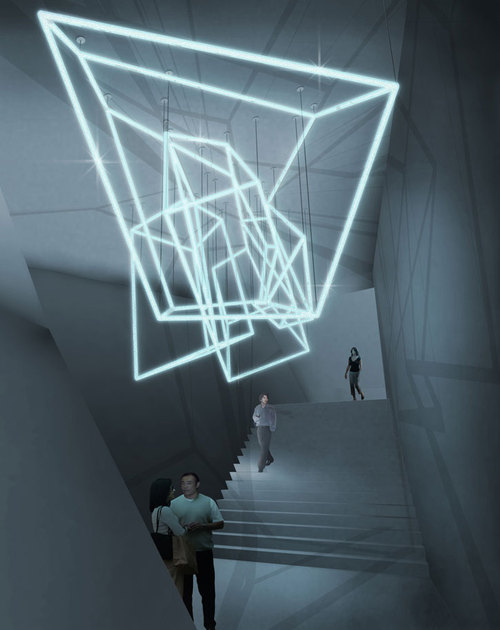 Royal Ontario Museum Chandelier | Toronto, Canada
Designed by Daniel Libeskind and donated by Swarovski, the Spirit House Chandelier will be installed on the staircase between the Level 4 Institute for Contemporary Culture Gallery and the Level 5 Crystal Five (C5) Restaurant Lounge.
Completion: 2008
Client:
Royal Ontario Museum
Technical Details:
Dimensions:
Length:29 ft.
Height: 10 ft.
Width: 10 ft.
Weight: 800 lbs.
Structure Details:
More than 100,000 Swarovski crystals wrapped around an illuminum frame.
Credits:
Manufacturer: Leuchten Manufactur Wurzen GmBh